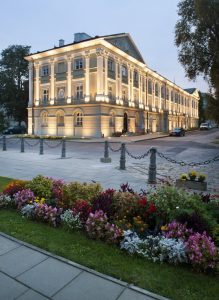 The 24th Annual Forum of Young Legal Historians will be hostedby the University of Warsaw. The University Campus is located in the city centre, in the proximity of the Old Town, and is easily accessible by public transport. Established in 1816, the University of Warsaw is Poland's largest and finest university. From its beginning it has played a major role in the intellectual, political and cultural life of Poland, and has been recognized throughout the world as a leading academic centre in this part of Europe. The University of Warsaw is the largest university in Poland and best research centre in the country. Its academic community comprises 7 200 employees, more than 44 400 undergraduate and graduate students, 3 200 doctoral students and 3 000 postgraduate students. The overall number of students and doctoral students at the university includes 4 400 international students, most of whom come from Ukraine, Belarus, Spain, Germany, Italy, France, China and Turkey. Their interest in studying at UW results above all from the University's prestige, something UW has earned through the high level of education it offers and the quality of research work it generates. In 2016, the University of Warsaw celebrated the 200th anniversary of its foundation.
The Annual Forum will be held between Thursday, 14 June, and Sunday, 17 June 2018. All sessions will take place in the Annual Forum Centre at the Collegium Iuridicum II of the Faculty of Law and Administration of the University of Warsaw located next to the University of Warsaw Library at 4 Lipowa Street.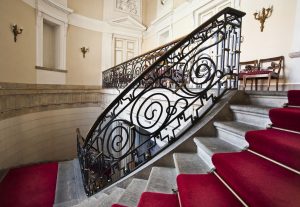 Collegium Iuridicum II is found nearby the main University Campus and it can be accessed easily by bus or metro (Centrum Nauki Kopernik station). The venue boasts modern auditoria and conference rooms fully equipped with audio‐visual facilities. At the disposal of the Annual Forum participants will be 4 conference rooms seating 140 persons, as well as a spacious auditorium for up to 200 persons.
Opening session will take place in the Tyszkiewicz-Potocki Palace next to the gate to the main University Campus at 32, Krakowskie Przedmieście Street. The opening session will be followed by the Welcoming Cocktail.